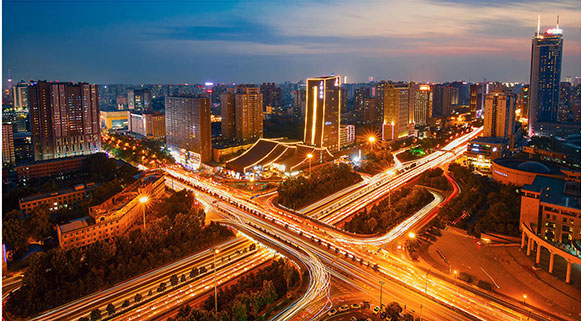 DALI (Digital Addressable Lighting Interface) is one of the most popular standards of lighting control and a special protocol for digital lighting control. It is transmitted in the Manchester encoding format with great dimming function of whole, group dimming, addressing dimming, multiple scene mode settings, etc.
As requirements for lighting control system in modern high-end hotel, business center and home have increased, the Dali control is widely used and shows a strong advantage in the field of intelligent lighting control with its simple, reliable, excellent function, easy installation, flexible extend features.
IEC62386 is the international standard of digital addressable lighting interface, which solves the compatibility of different manufacturer's devices. It provides designers with the best performance and the most personalized selection solution. IEC62386-207 is the special requirements of LED module (DT6), which mainly defined the brightness adjustment and has been maturely applied in the field of lighting control.
IEC62386-209 is the special requirement of color control (DT8), which supports color control, include RGB and color temperature. It can be widely used in education, office, hospital, retail and other occasions.This increased color control provides architects with more options for using Dali lamps to control the color and brightness of each room.
DALI standards have been developing over the decades and forming the DALI-2. DALI-2 fills the gaps of original standards and adds new function. It introduces the standardization of control devices, including input devices and control devices, while maintaining backward compatibility.